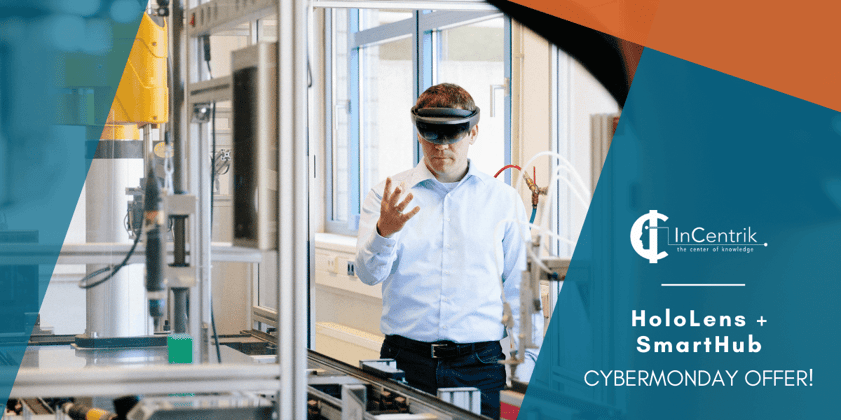 This Cyber Monday, InCentrik is offering a FREE pair of HoloLens with any three SmartHub apps!
What's the Offer?
By working together with Microsoft, InCentrik can leverage industry experience and world class technologies to deliver increased value to our mutual clients.
We have teamed up to provide you a one of a kind deal. This limited time offer includes a free pair of Microsoft's HoloLens with purchase of any three SmartHub applications - two innovative technologies in one package!
What's included in the fine print? See below:
Place purchase order by 12.31.2020

Purchase three SmartHub Apps (OEE, Shift, PI, Permits, Admin, Rounds, Batch, LIMS, Dispatch, Document Control, Assets, Project Estimating)

Receive a free HoloLens!
Advancing technology within your plant is as simple as that!
By having both SmartHub's software and Microsoft's technology, you can now harness diagnostic and predictive analytics to enable greater operational efficiency and deeper insight.
HoloLens: A Look Into the Future
Developed and manufactured by Microsoft, HoloLens are smartglasses that provide an untethered mixed reality device with apps and solutions.
Through improving collaboration, you can help your whole company be more productive and innovate with more purpose. How exactly?
Integrate HoloLens & SmartHub together
Digitize operations and increase efficiency by integrating the HoloLens with any SmartHub application, which are customized to your plant's procedures.
Easily manage any of your operations, such as analyzing your data in PI, viewing equipment performance through Batch, and ensuring logs are correct through Shift.
By delivering solutions within minutes, all enhanced by the reliability, security, and scalability of cloud and AI services from Microsoft, plant managers can optimize their processes and make decisions in real-time.
More HoloLens 2 Features
Wear HoloLens 2 longer and more comfortably with a dial-in fit system designed for extended use. And keep your glasses on—the headset slides right over them. When it's time to switch tasks, flip the visor up to step out of mixed reality.
Touch, grasp, and move holograms in ways that feel natural—they respond a lot like real objects. Log in to HoloLens 2 instantly and securely using just your eyes with Windows Hello. And voice commands work even in noisy industrial environments through smart microphones and natural language speech processing.
SmartHub: Bridge the Gap
The boundaries between production and management must disappear. SmartHub, along with other systems, must form an integrated unit if businesses are to realize the growth opportunities presented by this new age of intelligent manufacturing.
SmartHub is a standardized management system tool that establishes streamlined and efficient workflows, ultimately enabling business visibility from the C-suite down to the shop floor.
By bridging this gap, plant managers advance into Industry 4.0 - creating automation and data exchange in manufacturing technologies.
Download our SmartHub e-book, Factory of the Future, for more information about Industry 4.0 and innovative solutions for your plant.
Get Your Offer!
Are you ready to receive your free pair of Microsoft's HoloLens?
Contact us to learn more how to purchase SmartHub today.
Use the code "FREE OFFER" in the Contact Us message box.
---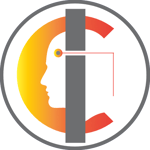 Leading the digital transformation in the manufacturing industry. We bring our customers value through automation, integration and intelligence. We bridge the gap between what really goes on in your plant and the decision-making power you hold as an executive.
At InCentrik we automate our customers process systems, integrate our customer's data (from any data source), make data available to everyone, and we bring intelligence to the data in order for our customers to work more efficiently. Checkout our Smart Apps including the Crisis Communication App, SmartHub and SmartHub Apps OEE, Shift, PI, Rounds, and Permits.