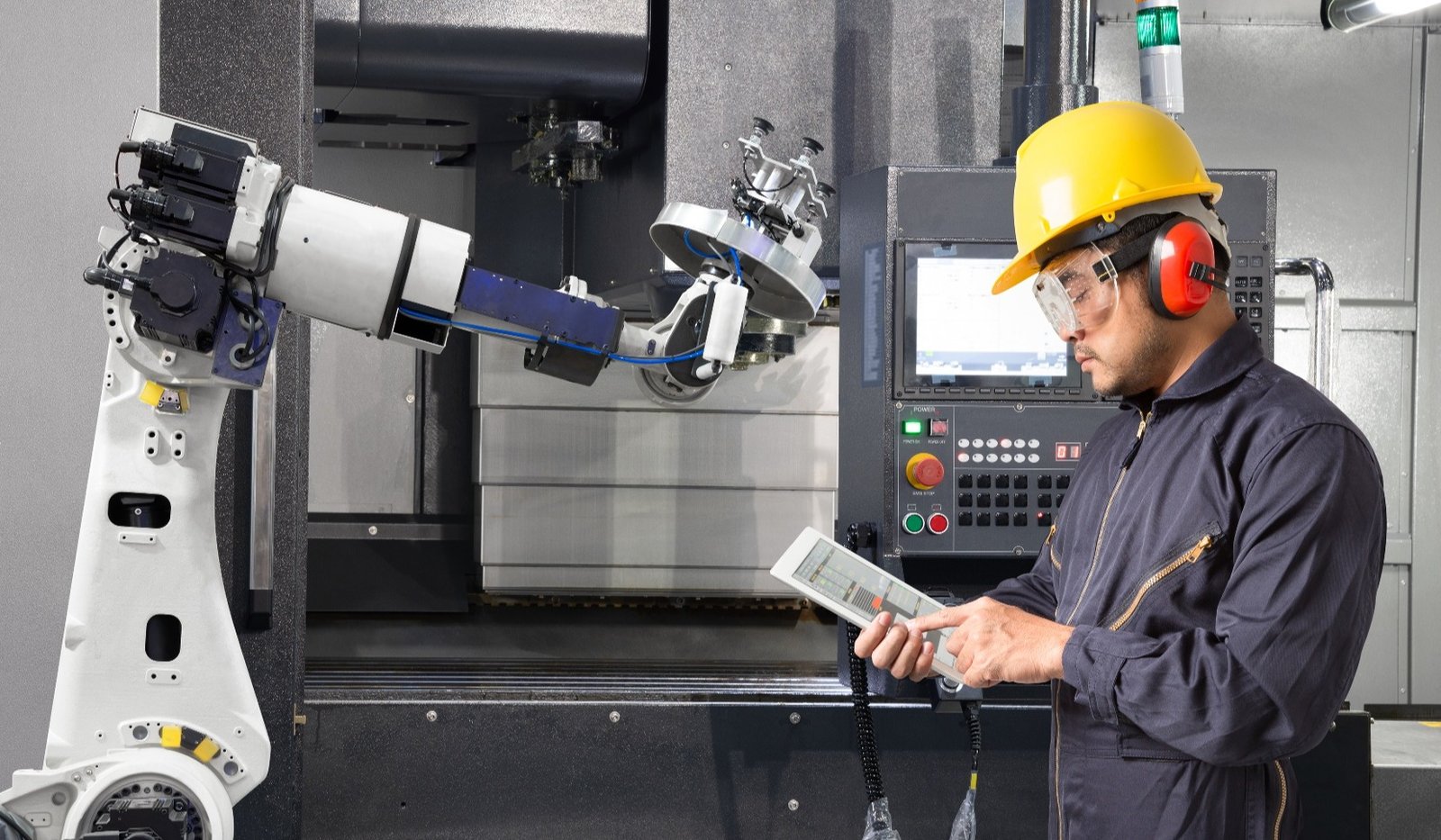 Believe it or not, information technology now plays a major role everywhere. Today, major industries from manufacturing to lithium mining are becoming dependent in large part on information technology.
This approach of combining industry and the latest developments in technology – specifically information technology – is called Industry 4.0.
What is Industry 4.0?
What exactly is Industry 4.0? Many people are treating it as if it is a new concept, utilizing newly developed technology and teaching new "tricks". In a way, this is true.
To be more specific, Industry 4.0 encompasses IIoT and smart manufacturing. It combines physical production and operations with smart digital technology, machine learning, and big data to create a more holistic and better-connected ecosystem for companies that focus on manufacturing and supply chain management.
Industry 4.0 is all about doing things differently — introducing automation and data exchange in manufacturing technologies. It includes cyber-physical systems, the Internet of Things (IoT), and cloud computing.
Creating a Smart Factory
The goal is the "smart factory" with cyber-physical systems capable of autonomously exchanging information, triggering actions, and controlling each other independently.
This facilitates fundamental improvements to the industrial processes involved in manufacturing, engineering, material usage, asset performance and management, and supply chain and lifecycle management.
Why Smart Factory is the Solution
Today's Industry 4.0-outfitted factories are empowered to drive productivity and keeps costs down while ensuring quality and consistency across manufacturing processes globally. This creates a valuable ROI for the initial investment to digitally upgrade.
What Is SmartHub?
The boundaries between production and management must disappear, and SmartHub along with other systems must form an integrated unit if businesses are to realize the growth opportunities presented by this new age of intelligent manufacturing.
Bridge the Gap Between Business Workflow and Operational Technologies
SmartHub is a standardized management system tool that establishes a single centralized data structure for your business.
This solution establishes streamlined and efficient workflows that enables business visibility from the C-suite down to the shop floor.
One-stop shop for all applications in the manufacturing industry
SmartHub acts as a one-stop-shop for all applications in the manufacturing industry. This solution is designed as a single data structure to help business workflows, normal day-to-day structured processes, and add additional context to operational data.
Deploy SmartHub Around The Globe
CEO and President, Steve Bogan, explains how SmartHub is multi-regional in nature:
At InCentrik we recognize that globalization plays a big role in Industry 4.0 - We ensure that our solutions can be deployed in multiple regions across the globe.

SmartHub can deploy in any region associated with Microsoft software (i.e. Power BI), to comply with local privacy regulations - not limited to run in the US
Transform Your Factory with SmartHub
SmartHub provides a range of innovative features, making our solution a one-of-a-kind management system tool.
This solution enables your manufacturing facility to bridge the gap between OT and IT to provide simple enough solution for easy adoption while maintaining world-class IT security - combining manual functions and non-integrated systems together into one application.
Download Our eBook to Learn More
Download the Factory of the Future ebook, to learn more about how SmartHub can transform your factory.
In this eBook you will also learn about SmartHub's benefits, features and applications.
---

Leading the digital transformation in the manufacturing industry. We bring our customers value through automation, integration, data management, and business intelligence. We bridge the gap between what really goes on in your plant and the decision-making power you hold as an executive.
At InCentrik we automate our customers process systems, manage our customer's data (from any data source), make data available to everyone, and we bring business intelligence to the data in order for our customers to work more efficiently. Checkout our Smart Apps including the Crisis Communication App, SmartHub and SmartHub Apps OEE, Shift, PI, Rounds, and Permits.