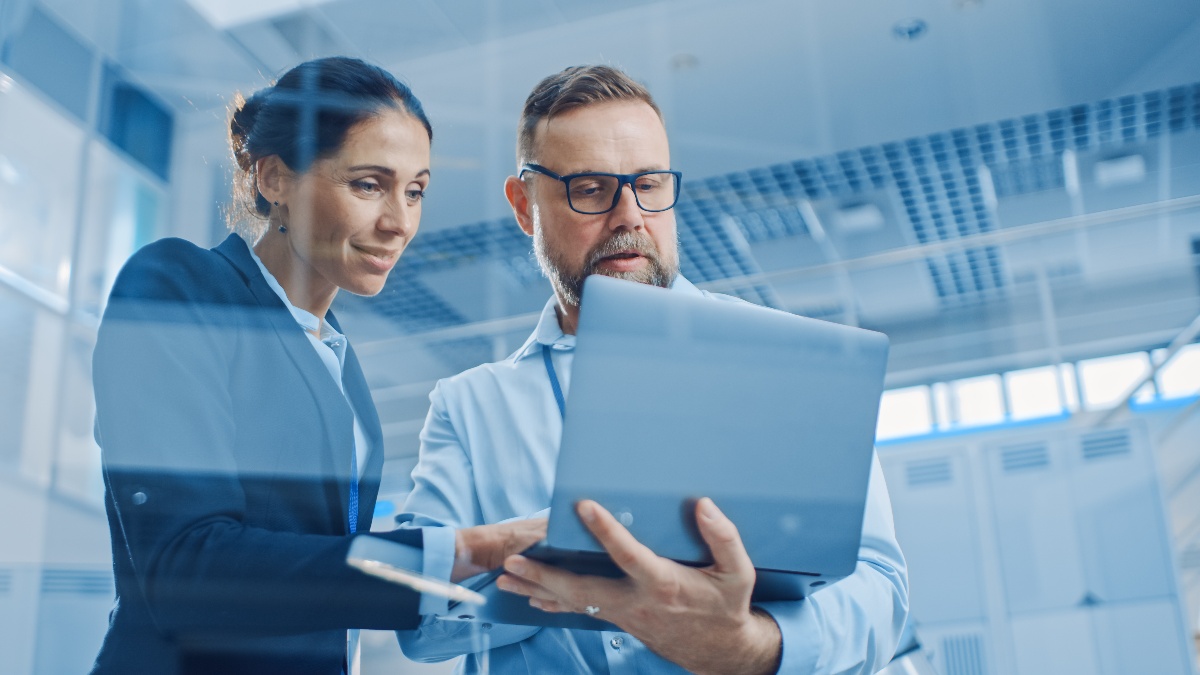 Whether your business is in manufacturing, distribution, or even lithium mining, it is safe to say that your company probably has some type of maintenance plan in place, and this maintenance plan is likely preventive in nature.
But, what if technicians could visualize real-time machine operation data to identify emerging issues before these interrupt operations?
With predictive maintenance, repairs happen during machine operation and address an actual problem. If a shutdown is required, repairs will be shorter and more targeted.
Preventive vs. Predictive Maintenance Analytics
You're most likely familiar with preventive maintenance. The theory behind preventive maintenance is to take regular steps to prevent problems before they occur.
Predictive maintenance is a growing field with options for connectivity and data collection continuing to be developed. Like preventive maintenance, it is a proactive approach.
The main difference between preventive and predictive maintenance is that predictive maintenance uses condition-monitoring equipment to assess the performance of assets through a more real-time, data-driven approach, therefore, identifying the potential for issues before they occur.
For example:
Automobile Oil Change

Preventative: Following the specified mileage from the car's manufacturer

Predictive: Understanding the stress on the car's engine (i.e. highway miles vs. city miles) and how this affects time for an oil change.

Cost Savings: Following a predictive approach saves money

Motor Belt Change

Preventative: Changing the belt after the motor runs for 100 hours.

Predictive: Following trends of slippage to know when is the best time to change out the motor's belt, whether it is before or after 100 run hours.

Cost Savings: Following a predictive approach saves money by changing the motor's belt prior to failure.
PI Visions of the Future
What good is data if you can't see it?
Yes, having raw data is extremely valuable, but transforming that raw data into a usable format is key.
With PI Vision, information can quickly become consumable by allowing users to organize and visualize data in an easy-to-read format. Having a "Visual At A Glance" data approach enables predictive maintenance and drives organizations to make better data-driven decisions.
When it comes to visualizing data, InCentrik and PI Vision have your back.
What is PI Vision?
PI Vision is a visualization tool used quickly, easily and securely access PI System data. With PI Vision users can analyze data in multiple ways, on any device.
PI Vision is OSIsoft's flagship data visualization tool that enables all levels of an organization to gain insight into their critical operations and processes in real-time. It's an easy-to-use, self-service, and scalable visualization tool that provides benefits across an entire organization.


PI Processbook Migration
You may be familiar with PI Processbook, a tool which simplifies data visualization that helps users access and visualize their PI Server data through interactive and graphical displays which can be populated with live data, historical data, or predictive data.
OSISoft announced that they will no longer provide support for Processbook starting in 2022, so migration to PI Vision will be necessary.
Don't worry, InCentrik provides a roadmap for migration, expediting your migration with simplicity and precision, click below to learn more.
Easy PI
Easy PI works with SmartHub to simplify data input for anyone using PI, allowing the user to skip spreadsheets and custom VBA scripts.
With Easy PI, your data is securely managed and transferred over the cloud and can be inputted remotely with mobile devices.
Users do not have to use PI System Explorer with SmartHub, learn more by clicking below.
It's easier to manage what you can see. Bring operations data to life with innovative, easy-to-use visualization tools. Get data into the hands of operators, engineers, analysts, and reporting teams across your organization.
Benefits

:
Accessibility
Access PI System data from any device and from anywhere.

Combine PI Vision displays with other web applications to gain even more insights and drive new innovations.
Ease-of-use
PI Vision allows users a quick and easy way to share displays and encourages collaboration across the enterprise.

Give all your users secure access to the data they need with one simple installation and no special software on users machines.
Empower your team
Make every KPI, event, and batch summary report configured in PI Server readily accessible by all users in their tools of choice. Maximize institutional knowledge with a single source of truth and easy ways to use it.

The use of PI Vision provides predictive maintenance data that allows users to make maintenance decisions to avoid potential catastrophic events.
PI Vision grants users with the right tools and empowers them to find savings and improvement opportunities.
Building Applications to be PI System Ready
As an OSIsoft System Integrator Partner, InCentrik is enabled to build:
PI Cloud applications
Build new PI System applications on OCS—OSIsoft's scalable, multi-tenant cloud database platform as a service.
PI Core applications
Use our developer technologies to build custom applications and integrate PI System data with reporting and analytics platforms, geospatial and maintenance systems, and more.
OMF/EDS applications
Use the PI System's latest technology to build applications that run at the edge. Send data from remote locations to PI Core or PI Cloud.
Unlimited Capabilities World-Wide
As an OSIsoft System Integrator Partner, InCentrik delivers solutions to many industries, including:
Chemical

Data Center

Information Technology

Power Generation

Pulp & Paper

Water & Wastewater Management
Start your journey with PI Vision and InCentrik
InCentrik experts facilitate custom solutions with OSIsoft's PI Vision. By partnering, we can harness diagnostic and predictive analytics to enable greater operational efficiency and deeper insight.
Contact us today to get started.
---

Leading the digital transformation in the manufacturing industry. We bring our customers value through automation, integration, data management, and business intelligence. We bridge the gap between what really goes on in your plant and the decision-making power you hold as an executive.
At InCentrik we automate our customers process systems, manage our customer's data (from any data source), make data available to everyone, and we bring business intelligence to the data in order for our customers to work more efficiently and dive into the new era of Industry 4.0. Checkout our Smart Apps including the Crisis Communication App, SmartHub and SmartHub Apps OEE, Shift, PI, Rounds, and Permits.